Saint Petersburg sightseeing tour
This guided tour is perfect for those in the city for the first time. It gives you an opportunity to see its most famous sights in just a few hours.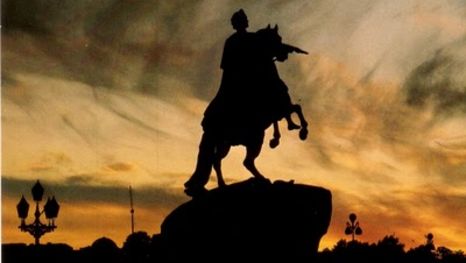 Bronze Horseman statue (Peter the Great) in Saint Petersburg
In our opinion, this is sort of a "gentleman's survival kit" for those who want to learn about the city, but from a local guide who is a city resident and expert, and not from guidebooks. We recommend going on this excursion by car to see the maximum amount of sights possible. If desired, it can be shortened and turned into a walking tour.

During this outing, we will cover neighborhoods along the city's main avenue, the legendary Nevsky Prospect. We will visit Kazan Cathedral and the Church of the Savior on Spilled Blood, which are symbols of the city, and – if possible – attend a church service.

Nevsky Prospect will give you an idea of the city's architectural masterpieces, in particular Elizabethan Baroque. Saint Isaac's Cathedral is not only a stunning monument, but also there is the opportunity to see a stunning panorama of the city from the cathedral's colonnaded terrace.
We will also take a visit to Vasilyevsky Island, which was first built during the reign of Peter the Great, and is the city's main administrative center. After that, we will go to Zayachy Island, occupied by Peter and Paul Fortress – better known as a political prison rather than a military facility. This is the starting point for the city's history.

It is also possible to include visits to the Alexander Nevsky Monastery (Saint Petersburg's first monastery) and the Smolny Cathedral - in this case, it makes sense to take a break and extend the walk itself to 6-7 hours.

After the sightseeing tour, you will understand how Saint Petersburg is structured, the history of its development, and see the sights that generally appear on selfies.

In addition, we try to talk about what throngs of tourists rarely take note of, and reveal little-known perspectives of the city.
Reader opinions Ratings: 4 (average 5 of 5)