Peter and Paul Fortress
Address:
Hare Island, Saint Petersburg
This is the heart of the city, and a building that was originally built for military purposes, but became the country's main political prison.
Peter and Paul Fortress in Saint Petersburg
Today, this unique historical complex, which consists of an ensemble of buildings on the premises besides the fortress itself, including Saints Peter and Paul Cathedral, the burial vault for the Russian emperors. During the tour through the cathedral, you will see the sarcophagi of members of the imperial family (starting with Peter I). A symbolic event occurred when the remains of the last Russian emperor's family, Nicholas II, who were shot in 1918, were reinterred in the cathedral (in 1998).

The picturesque view of Peter and Paul Fortress and the cathedral that opens up from the banks of the Neva River is Saint Peterburg's "calling card."
Reader opinions Ratings: 6 (average 5 of 5)
Guided tours that include this sight
See all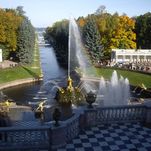 During this 4-day tour you will visit the most significant places inside and outside the city. After these 4 full days of excursions you will be able to call yourself a real expert on Russian art and...
Read more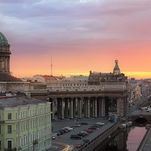 Here, you will find a brief list of sights typically mentioned in Saint Petersburg guidebooks. In our case, we suggest using this list as a base for your personalized itinerary. We provide...
Read more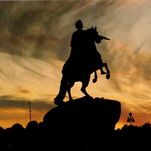 This guided tour is perfect for those in the city for the first time. It gives you an opportunity to see its most famous sights in just a few hours.
Read more