Moscow architects
The image of Moscow as a city was crafted not only according to certain architectural styles or rulers' whims but by specific artists, many of whom have contributed greatly to the development of architectural thought in Russia and the world. This is especially true of the period of constructivism, elements of which were implemented in Moscow more than in any other city in the world. Moscow, at its core, is very eclectic. This does not mean, however, that every architect to put their stamp on the city had the freedom to build whatever they desired. On the contrary, architects of various periods and styles had to figure out how to fit their unique projects into an increasingly "chaotic" city. Alexey Shchusev, for example, managed to add a relatively late addition to Red Square, Lenin's Mausoleum, without blocking it (in fact, the Mausoleum doesn't even stand on the historical Red Square, but on a filled-in moat). Fyodor Shechtel and Lev Kekushev gifted the city with projects in the Art Nouveau style, reinterpreting them with some Russian traditional influences. Konstantin Melnikov considered himself "out of style," but for fans of constructivism, he is an absolute icon.
Below are some of the outstanding architects whose works and stories are worth discovering during a trip to Moscow.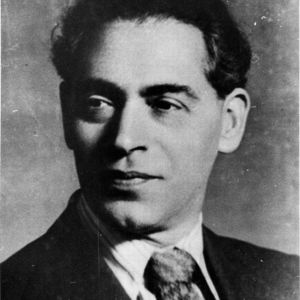 Boris Iofan
Boris Iofan
Boris Iofan (1891-1976) was Stalin's favorite architect "in the royal household."

Born in Odessa, he gained his education in Italy (in Rome there are several building that he built) and then returned to a new country – Soviet Russia. He became the creator of many landmark projects in Soviet-era Moscow, starting with the first government residential building, the House on the Embankment, and also the Worker and the Kolkhoz Woman.

He won the competition for Stalin's brainchild – a 400-meter Palace of the Soviets in the form of a pedestal under a gigantic statue of Lenin. The twists in Iofan's fate are ambiguous, and the main project in his life (the Palace of the Soviets) never came to life.

Our guide will tell you about this architect's life, and show you his main projects in Moscow, on a themed tour.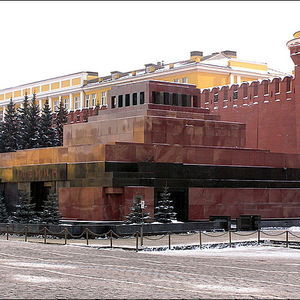 Lenin's Mausoleum on Red Square designed by Alexei Shchusev
Alexey Shchusev
Alexey Shchusev (1873-1949)
A scholar of architecture, who tried his hand at all possible styles.
Before the revolution, he renovated and built churches, and after 1917 he erected hotels and ministries in the constructivist style that was in vogue back then (a style that is aesthetically related to the German Bauhaus school and the Dutch De Stijl movement).

When Stalin came to power, avant-garde fell out of favor, and Shchusev was in charge of the school that absorbed classical, baroque, and gothic architectural elements. In common language, this is called "Stalinism." Shchusev created a wide variety of buildings.
Lenin's Mausoleum on Red Square, Komsomolskaya Station in the metro, and Kazansky Railway Station are all particularly interesting. We should note that the State Architecture Museum is named in honor of Alexey Shchusev.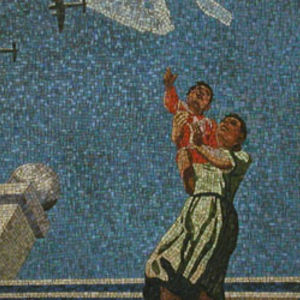 "Sky" series of mosaics in Mayakovskaya Station, Alexei Dushkin
Alexey Dushkin
Alexey Dushkin – (1903-1977)
One of the principal architects in Soviet-era Moscow, he left a particularly bright footprint in the Moscow metro's architecture. He designed landmark stations like Mayakovskaya (1938), The Palace of the Soviets (now called Kropotkinskaya, 1935), Revolution Square (1938), and Novoslobodskaya (1952).

Specialists note that Dushkin managed to do what many could not do in the metro – create a feeling of flight, that the viewer was not underground, but above the Earth's surface. The "Sky" series of mosaics in Mayakovskaya Station, the stained-glass windows in Novoslobodsksya Station, and the pillars that look like candlesticks in Kropotkinskaya Station all show how Dushkin used many creative techniques to work in harsh, underground spaces. The stations he designed are the best that the metro has to offer.
He also created one of 7 Stalin's skyscrapers – the one above Krasnie Vorota Station.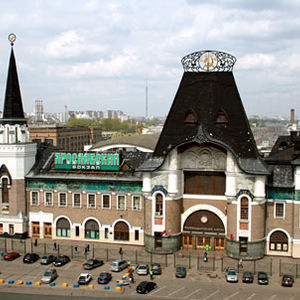 Moscow Yaroslavskaya railway station, 1902, designed by Fyodor Schechtel, Moscow
Fyodor Schechtel
Fyodor Schechtel (1859-1926) It can be asserted that Schechtel's work, to a large extent, defined Moscow's appearance, along with other Russian architects.
This architect worked in many styles - Gothic, Russian, and Byzantine – but his genius lay in the Russian Art Nouveau that garnered him worldwide fame: Yaroslavskaya Railway Station (1902), the Ryabushinsky Mansion (1900), "The Morning of Russia" printing house (1909), and other completely different kinds of buildings for completely different purposes.

From private estates to industrial design to mausoleums and tombstones in Moscow cemeteries, his talent was multi-faceted. He produced sketches, worked as an artist for magazines, and was a stage designer for theatrical performances. He made the famous "Seagull" that became the symbol for the Chekhov Moscow Art Theatre. The theatre's buidling itself, including the inside layout, was created by Schechtel.

A genius of form and style, after the revolution Schechtel's services were no longer in demand, and the man who was the most respected architect at the start of the 20th century died in poverty in 1926.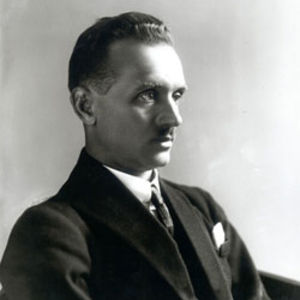 Russian architect Konstantin Melnikov
Konstantin Melnikov
Konstantin Melnikov – (1890-1974) is an icon of Soviet avant-garde. He was famous for the independence of his creative language and his bold experiments with form. His Soviet pavilion made out of wood and glass at the World Exhibition in Paris in 1925 garnered him world recognition (and, after this, the pavilion was recognized by the young Soviet state), his Rusakov Workers' Club is featured in all books on Soviet Constructivism, and the architect's own house in Krivoarbatsky Lane, from 1929, to this day seems as if it is too modern, with its cylindrical walls pierced by dozens of hexagonal windows.

You can learn more about the creativity of one of the grandest dreamers of his time, and get to know his buildings in Moscow (from garages to workers' clubs to projects that never materialized) as part of our tour through Moscow constructivism.
Reader opinions Ratings: 4 (average 4.5 of 5)