Moscow writers
Moscow was not only the home of many Russian writers but also a part of their creative world, a kind of writer's workshop. As it did to Chekhov's Three sisters, whose mantra was "To Moscow, to Moscow, to Moscow," the city represented so much than just a city to many Russian writers. Some writers are inseparable from Moscow; the fate of the city is intertwined with their own.
In Moscow, there are two monuments to Gogol just 200 meters apart, for some reason. A headstone from Gogol's grave somehow ended up on Bulgakov's grave 100 years later. Maxim Gorky returned to the USSR and was gifted with unofficial house arrest in an Art Nouveau mansion in Moscow which you can now visit. Well, as those familiar with Bulgakov's The Master and Margarita know, in Soviet Moscow, the devil and his team rule the ball. The plots of literary Moscow are inexhaustible. Each offers a key to understanding Russian history and the world of its writer.
We believe a good conversation in the house-museums of Tolstoy, Chekhov, or Gorky is no less important than reading their works. The combination of the space of the city and the lives of its individual writers offers a unique setting and experience, sure to brighten any trip to Moscow.
Below are some of Moscow's most important writers. Remember, the scope of your specific excursions can also be expanded to your liking.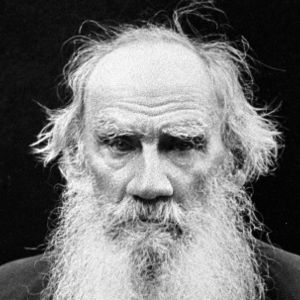 Leo Tolstoy
Tolstoy
Tolstoy - Leo Tolstoy (1828 - 1910) - is a writer and thinker, and is considered one of the most influential people in Russia of his time.
There are many followers of his moral and religious doctrine, Tolstoyism; however, Tolstoy called himself one of the most inconsistent Tosltoyans. He ran across these contradictions on a daily basis, returning from Moscow's underbelly to his house in Khamovniki District, where he was given meals on porcelain with silverware. The boots that the writer stitched are still in his estate, as well as the bicycle that he learned to ride when he was an elderly man, and textbooks about Hebrew and Greek, which attest to the boundless breadth of his interests.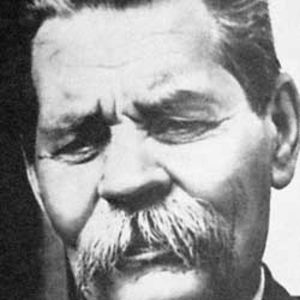 Maxim Gorky
Maxim Gorky
Gorky – Maxim Gorky (1868 – 1936) is a cult Soviet writer who was opposed to the czarist regime before 1917, but was skeptical about the revolution. In 1921, he left Soviet Russia for "treatment" abroad. Multiple attempts by Stalin to return Gorky home ended with success in 1932. After that, he was declared the master and official founder of socialist realism - the only artistic style permitted in the Soviet Union – headed the writer's union, and was in charge of the famous Library of World Literature, whose first series consisted of 200 volumes. However, after 1917, Gorky did not write a single word of praise about the Soviet government, and therefore disputes continue over whether there was violence involved in his death. The last years of his life were spent in the art nouveau mansion, owned by the Ryabushinskikh merchant family and given to him by the Soviet government.
Reader opinions Ratings: 2 (average 5 of 5)