Boat rent in Saint Petersburg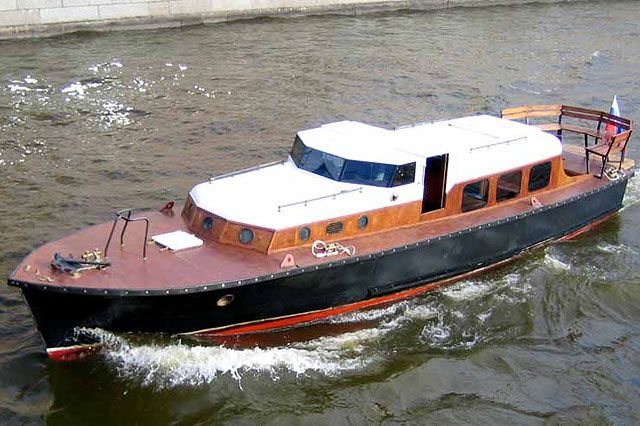 Renting a private boat to cruise around Saint Petersburg's rivers and canals
Renting a boat for a personal cruise is, without a doubt, very popular among visitors to the city - despite its high price tag – compared to group "river tramways." Going on a cruise on a local tourist motor ship, as part of a large group, is not for everyone – some people want a customized travel route, or an unlimited amount of time to cruise canals that are not centrally located. Private boat can also be used for special events like a dinner, birthday, or other event during your visit to Saint Petersburg.

With our help, you can rent a ship in Saint Petersburg for any amount of time, and travel along a customized route.
What is useful to know when you rent a boat in Saint Petersburg :
1. Types of boats
You can rent different types of watercraft with different seating capacities and levels of comfort

We have many ships at our disposal, from smaller vessels and yachts that can hold 10 people to larger vessels that can hold 130 people.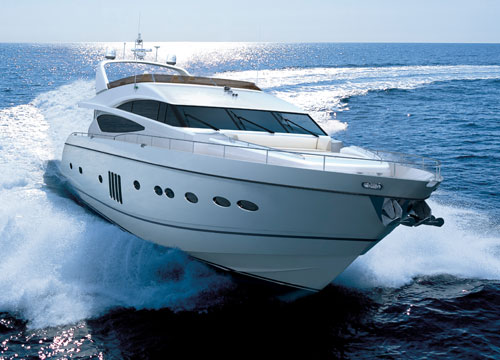 2. Length of rental period and possible routes: any that you desire
The minimum time period to rent a boat is 3 hours (if approved, the time period can be shorter, but it costs the same as 3 hours).

Very important: the start time and end time is subject to regulation by the city's maritime authorities, since we cannot always moor the ship at every possible dock; therefore, we have to review different options beforehand. As a rule, we plan the travel route to thread its way through the most picturesque canals and rivers of the city, including going out onto the Neva River (not possible for all types of watercraft). At night, we usually go out to observe the bridges openings (drawing).
3. Ways to use rental boat in Saint Petersburg: :
- a private cruise: without groups of strangers, with only you on board. If desired, a guide can accompany you who can talk about the city and show it to you from this perspective.
- a dinner cruise: this is a good option to combine a cruise and dinner. We invite a licensed banquet provider, and approve the menu with you beforehand.
- Celebrations and holidays: from banquets with a multitude of guests to family celebrations. We try to help not only with renting a suitable motor vessel, but with providing it with complete service.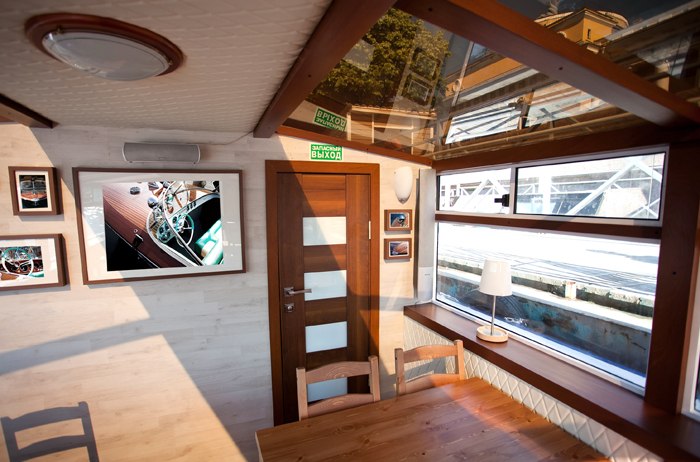 Important infromation to take into account while planning a boat renting:
- The navigation period in Saint Petersburg: this usually starts from the end of April and ends at the start of October.
We often get requests to go on a cruise during the winter but, unfortunately, we cannot fulfill them because the navigation period is over by then. Unlike Moscow, where the navigation period lasts year-round, climatic conditions in Saint Petersburg, along with the waterway system, do not allow navigation throughout the entire year, and the autumn storm waves on the Neva River permit passage for only large cargo vessels.

- The cost of renting motor vessels in Saint Petersburg : the cost is determined on an hourly basis, and is from 90 to 180 Euro/hour for a ship in the regular fleet.
However, it very much depends on the length of time the ship is requested, the kind of ship, and the time of year. Concerning the seasonal aspect: during school graduation celebrations (from the 20th to the 25th of June) finding an available ship is extremely difficult, so reserving a ship for this time period needs to be done well in advance. Another period of time when watercraft are in high demand is during the White Nights (primarily in June), a time renowned throughout the world, and one of the city's symbols. During this time, cruises during the nighttime are in especially high demand..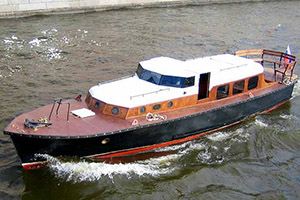 Reader opinions Ratings: 6 (average 4.2 of 5)