About IdeaGuide
IdeaGuide is an agency that specializes in tailor-made journeys in Moscow and Saint Petersburg with professional tour guides speaking English, French, Spanish, German or Portuguese. We have been working since 2008, and we have already organized hudreds of unforgettable tours to Russia.

We work to offer an alternative to large-scale, standardized tourism and provide an offbeat journey to Moscow and Saint Petersburg.

As a rule, our customers are inquisitive people with high standards who are keen to learn about and understand what they see, get answers to all of their questions, and discover places for them that are new, unconventional, and off the beaten path.
1. Who are we?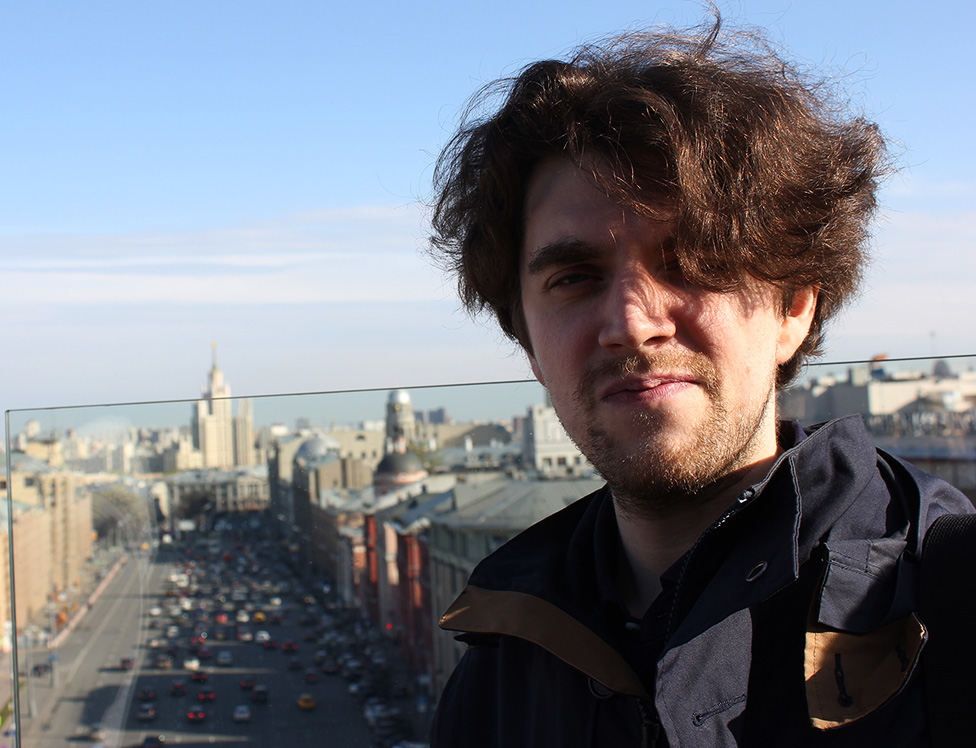 IdeaGuide was created in 2008 by Dimitri Boulba, who still manages it today. His idea is to allow individual travelers to access the treasures of Russia beyond the stereotypes of tourism, and to offer an alternative to large-scale tourism by making tailor-made trips accessible to everyone. We work to prove that personalized, tailor-made travelling is no longer synonymous with luxury or privilege.
Today, IdeaGuide is a team of tailor-made travel experts speaking French, English and Spanish, passionate about Russian history and culture, at your service to design the best trip possible. Most of us have never worked in a conventional travel agency, so we keep a fresh look at the great variety of travelling possibilities in Russia.
2. Our approach
We have always been avoiding the "copy and paste" approach. Each destination has, of course, its essentials, but each traveler has their personal preferences. Taking these nuances into account is what makes your experience unique. Our guests are generally curious and demanding people, who like to travel with understanding, decipher what they see, get answers to their questions and discover everyday life through immersion experiences. In short, they are not just tourists but travelers. The difference is fundamental for us.
3. 5 reasons to choose IdeaGuide to design your tailor-made journey to Russia:
An English-speaking expert is always at your service. Talk to our expert, who will help you set up your trip, from the selection of sights to visit avoiding tourist traps, to the logistics to combine them. We will gladly help you with the administrative aspect (obtaining a Russian visa, legal accommodation, etc) as well. You will have a true travel advisor, who will help you create a unique travel itinerary and materialize it.
"Tailor-made" does not equal "extremely expensive". IdeaGuide works without intermediaries. Your trip is managed by our tour guides, drivers and administrators. Thanks to our expertise, you save money at each stage: in the choice of transport, your accommodation, sights to visit, restaurants where to eat... And of course, thanks to all this work, you also save a bunch of time.
We guarantee the quality of the services that will be offered to you. Our guides, who accompany you during the excursions, are competent and passionate professionals, they are not amateurs, students, or Soviet-style guides reciting their text in a microphone. The same goes for all aspects of your journey: transportation, provided in complete safety by our professional drivers in clean and new cars, the choice of activities, the recommendations of restaurants where you can discover local kitchen, and all the information necessary to make your journey perfect.
With us, you can discover unusual off the beaten track experiences. We offer you not only classic cultural tours but also many unusual experiences, immersions in authentic Russian life, often inaccessible even to those who know Russia perfectly. We can book you a Russian "banya" for a night or include amazing workshops in your tour, for example, a workshop on Russian traditional cuisine or Matryoshka doll painting.
And finally, you will save your time. Becoming an expert on Russia is possible, it's only a matter of time. You can find plenty of information allowing you to organize your stay yourself without the help of anyone: find a local guide, order a transfer, book a skip-the-line ticket in a museum, read reviews of restaurants and hotels, browse the multitude of blogs dedicated to trips to Russia, make sure that all this information is not already obsolete because everything changes very quickly in Russia... It will take a month, if not more. With IdeaGuide, you save your time and benefit from our years of experience to guarantee you the best journey possible.
4. Our services
Transportation: transfers from and to train stations and airports, guided tours by car or minibus, purchase of train and plane tickets, travel between Russian cities.
Professional guides speaking your language (English, French, German, Spanish, Portuguese) who will accompany you everywhere.
Accommodation: we can help you choose the best type of accommodation for you (hotel, apartment, house, etc.) and arrange its rental.
Professional access to museums: skip-the-line tickets and visits only with accredited guides.
Help in obtaining your visa for Russia: we can take care of the invitations necessary to obtain a Russian visa, and answer all of your questions concerning the process of getting a visa.
Administrative support and advice: we are available 24/7 for any kind of information, and we are always ready to resolve a problem during your stay.
Concierge service in Russia: upon request, we can also book a table in a restaurant, concert or performance seats, etc.
5. How to book a tour

What should be done to prepare for travel to Moscow or Saint Petersburg?
Three simple steps:
Get in touch with us (via our website or via e-mail)
Study different tour options that we can offer and customize the chosen itinerary according to your personal preferences
Confirm and book the tour we have created together!

It is all done!

After that, we do everything else to prepare a perfect adventure for you.

Get in touch with us!
Reader opinions Ratings: 39 (average 3.9 of 5)