Stalin's Skyscrapers (Seven Sisters) in Moscow
The renowned "Seven Sisters" defined the look of modern Moscow, outliving their creator. Their tale can be heard during sightseeing and themed guided tours around Moscow.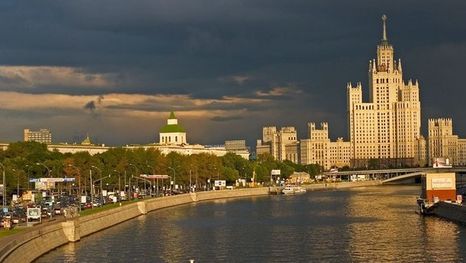 Stalin's Skyscrapers - Kotelnicheskaya Embankment Building
Stalin's skyscrapers are an ensemble comprised of 7 Stalin-era "vertical forms" – a grandiose project by the "leader of the world's peoples" to transform Moscow into the world proletariat's capital.
The concept entailed building 8 skyscrapers in honor of Moscow's 800th anniversary, but that did not occur because Stalin passed away. Nonetheless, Moscow's appearance today is inseparably connected with the 7 skyscrapers. They are similar in appearance but are also designated for different purposes:
- 2 ministries: the Ministry of Foreign Affairs and the Ministry of Railways
- 2 residential buildings: skyscrapers on Kudrinskaya Square and Kotelnicheskaya Embankment
- Moscow State University's main building; this is the country's most prominent university
- 2 hotels: Ukraina and Leningradskaya
The finishing touch was supposed to be a building for the Heavy Machine-Building Industry near the Kremlin – the Zaryadye neighborhood was demolished to make room for that.

There are legends swirling around the skyscrapers event today, and the story behind each is worth paying attention to individually. A tour through Stalin-era Moscow will let you discover a lot about what these skyscrapers lived through, including visiting an apartment in one of them.

Below, you will find the IdeaGuide map depicting where Stalin's skyscrapers are located.

Reader opinions Ratings: 25 (average 3.4 of 5)
Guided tours that include this sight
See all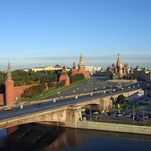 If you only have just a little time to get to know the city of Moscow, we suggest that you tour the most culturally significant sights in the city, and at the same time learn a lot of interesting...
Read more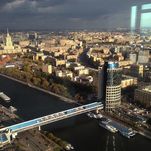 A sightseeing tour around Moscow, or, as we call it, a panoramic tour. This tour will allow you to see the main sights in Moscow in a short time frame (3-4 hours). This option is perferct...
Read more
A historical excursion into the troubled era of the 1930's – 1950's. Final analyses are contradictory, and you can assess the legacy for yourself.
Read more