Moscow Panoramic Tour
A sightseeing tour around Moscow, or, as we call it, a panoramic tour.
This tour will allow you to see the main sights in Moscow in a short time frame (3-4 hours). This option is perferct for those getting to know the city for the first time in all its variety. We provide the Moscow Panoramic Tour in English, German, French, Spanish, and Portuguese.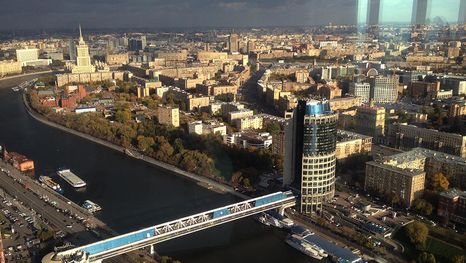 Moscow Panoramic tour with local guide in English, French, Spanish, Portuguese, German language
This tour lets you learn about the city's main sights and get a feel for how it is set up. As part of the tour, we will visit Red Square, see the Kremlin Wall, Lenin's Mausoleum, the GUM department store, and Saint Basil's Cathedral, often called the eighth wonder of the world.
We will visit the ancient Varvarka Street (St. Barbara's Street), with its churches and chambers, leading to Lubyanka Square, home of the infamous former KGB headquarters building. We will see wide, far-reaching avenues and the famous "rings" that engird the city.
Stalin's Skyscrapers, the Bolshoi Theater, the Cathedral of Christ the Savior – the city's central cathedral – and Novodevichy Convent will all unfold their primeval beauty before you.

Tour options: in a car or by foot. If you choose the latter, we will focus on walking around the downtown area, skipping places farther out like Novodevichy Convent and Sparrow Hills.
Reader opinions Ratings: 15 (average 4.4 of 5)