Moscow Art Nouveau – a themed tour
A tour for Art Nouveau (or Modern Style or Glasgow Style) enthusiasts. Moscow has few manifestations of this style, but they are very vivid, and include one wooden version that is unique in this area.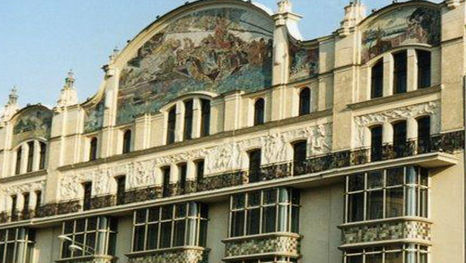 Metropol hotel in Moscow
On the brink of the twentieth century, Art Nouveau was flourishing in Russia, as it was in many countries. They built houses, factories, railroad stations, and hotels in this style. With the arrival of Soviet power, this style would be stigmatized as bourgeois, and simply banned.

Despite this legacy, Art Nouveau was preserved, and outlived its oppressors. The names of Schechtel and Kekushev form part of the world's treasure trove of this style.

This tour with our guide will talk about the style's features, historical context, and turning points.
Reader opinions Ratings: 7 (average 4.4 of 5)