The Kremlin and the Armoury Chamber guided tour
The Kremlin with its famous cathedrals and churches on Cathedral Square and Armoury Chamber is the most popular museum among the tourists in Moscow. Despite the fact that it can get really crowdy, especially in summer, it is certainly worth visiting. After this guided tour around the Kremlin, the most important fortress of the country, you will understand the greatness of the Russian history.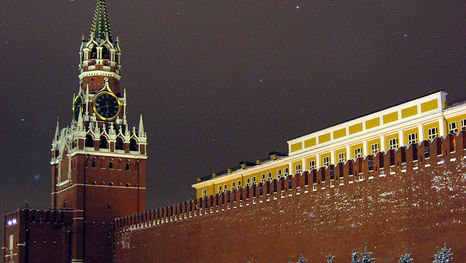 Spasskaya Tower of Moscow Kremlin
Reservation
The Kremlin and the Kremlin Armoury - 4 hours
It is impossible to imagine a trip to Moscow without a visit to the Kremlin. The Kremlin, as well as the Armoury, is a traditional "must-see" for foreign tourists. Here you can find buildings from very different eras, surrounded by ancient walls, for example, the Grand Kremlin Palace, the Senate, the Congress Palace, and, of course, the Kremlin cathedrals with their unique collection of icons. You will see Cathedral Square; the sacred Uspensky (Dormition) Cathedral, Cathedral of the Annunciation, Cathedral of the Archangel; Ivan the Great Bell Tower; Tsar Bell and Tsar Cannon; the Armoury (upon request); the Diamond Fund (upon request as well).
During this guided tour you will learn why the Tsar Kolokol (Tsar Bell) has never rung and why the Tsar Pushka (Tsar Cannon) has never fired.

Our guides are licensed and give tours around the Kremlin and the Armoury in English, French, Spanish, German, and Portuguese.
It is important to note that in summer tickets must be bought well in advance.
Reader opinions Ratings: 6 (average 5 of 5)
Reservation
The Kremlin and the Kremlin Armoury - 4 hours