The Kremlin Armoury Chamber guided tour
Address:
inside the Moscow Kremlin
A visit to the Kremlin Armoury Chamber can be included in your tour to the Moscow Kremlin. The Armoury Chamber has an extremely extensive collection of househould items and finery owned and worn by Tsars and Princes. It is important to note that tickets (skip-the-line tickets) need to be reserved as early as possible, and the access is strictly controlled. We provide this tour in English, French, Spanish, Portuguese and German.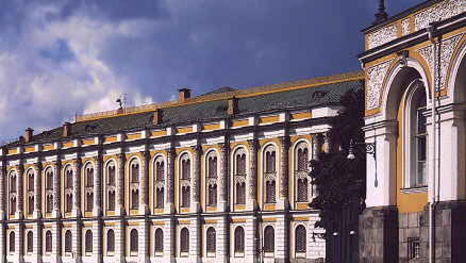 Moscow Armoury guided tour
The Kremlin Armoury Chamber is a famous museum – a treasure trove on the Kremlin's premises. It is located in a building built in 1851 by Konstantin Ton, who also built the Cathedral of Christ the Savior.

It is the most frequently visited museum in the Moscow Kremlin. There you can find different jewels, goldwork, silverwork, the renowned Monomakh's Cap, the encrusted thrones of the Russian tsars and emperors, some ceremony essentials, and carriages from the 16th and 17th centuries.
The artworks of Carl Faberge (the founder of the famous House of Fabergé jewellery company) are especially worthy of visitors' attention.

It is important to note that it is not that easy to get the tickets to the Armoury Chamber during the high season. This excursion should be planned well beforehand, so that we can buy professional "skip-the-line" tickets for you.
Reader opinions Ratings: 8 (average 3.9 of 5)
Guided tours that include this sight
See all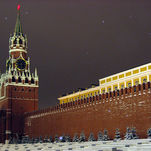 The Kremlin with its famous cathedrals and churches on Cathedral Square and Armoury Chamber is the most popular museum among the tourists in Moscow. Despite the...
Read more