New Tretyakov Gallery
Address:
10, Krymsky val street
Guided tour of the New Tretyakov Gallery (20th century) on Krymsky Val.
This tour is to the branch of the Tretyakov Gallery that has collections of twentieth-century art, starting with avant-garde and ending with perestroika. The new Tretyakov, as it is commonly named, is on the bank of the Moscow River, and the Muzeon was set up in the adjacent park.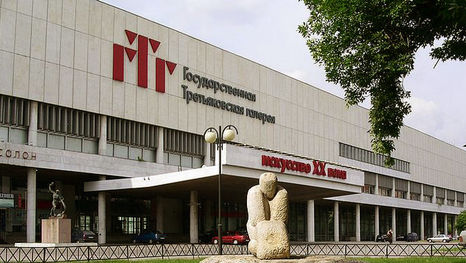 Guided tour of the New Tretyakov Gallery on Krymsky Val - excursion in English, French, Spanish, Portuguese, German
Here, you can see different types of Russian (and Soviet) artwork from the 20th century: Malevich, Kandinsky, Chagall, Larionov, Goncharova, Filonov, Lentulov, and other heavyweight names.

Besides paintings, the works of sculptors and architects are shown here like Mukhina, Shadr, and Tatlin. The exhibit is set up in chronological order, so the evolution and development of the language of expressiveness, which was so intense in the 20th century, is clearly visible.
Reader opinions Ratings: 94 (average 3.3 of 5)