Tretyakov Gallery guided tour
Address:
10, Lavrushinsky Lane
A tour with an expert guide from the IdeaGuide team to Moscow's main museum with Russian paintings, the State Tretyakov Gallery, is a mandatory item on the program if you desire to become familiar with its best specimens. The tour to the Tretyakov Gallery is given in English, German, French, Spanish, Portuguese and other languages.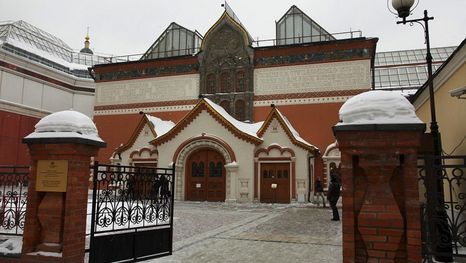 Guided tour to the Tretyakov Gallery in Moscow
This incredibly rich museum of Russian paintings was founded by Pavel Tretyakov in 1856, who was a descendant from a family of merchants and art patrons. This history of the Tretyakov family is an illuminating and fabulous example of activity performed by Russian art patrons in the 19th century. Initially, the collection consisted of paintings acquired by the Tretyakov family strictly according to their personal preferences. By the end of his life, the Tretyakov collection had more than 1,500 works, among them were paintings of Russian artists like Savrasov, Repin, Shishkin, Serov, Surikov, and Vasnetsov.
After the death of its founder, who gifted the collection to Moscow, the museum continued to grow, and the building in Lavrushinsky Lane was rebuilt under the guidance of the famous artist Viktor Vasnetsov.

Today, in this gallery you can find Russian paintings from ancient times (icons, including "The Trinity" by Andrey Rublev) up to the end of the 19th century.
Another part of the collection consists of works from the 20th century; they are housed in the New Tretyakov Gallery building on Krymsky Val.
Reader opinions Ratings: 15 (average 3.9 of 5)
Guided tours that include this sight
See all
We will show you the most varied facets of the city: history, artwork, architecture, and daily life. In only two days, you can become a genuine expert on the city.
Read more
This travel itinerary will let you see Moscow in different ways, both as a guest and as a local Muscovite, you will visit many places and learn a lot about Russian culture and life. The...
Read more
Four days in Moscow is long enough to study the city from A to Z, from the famous must-see sights to the unusual and unique ones that tourists rarely visit.
Read more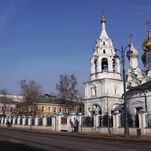 This is a guided tour around the "real" Moscow, showing the transformations of the city through time. After this unique and unusual tour you will understand how much Moscow has changed and what...
Read more