Tolerance Museum tour
Address:
11/1A, Obraztsova street
Guided Tour to the Jewish Museum and Tolerance Center
This is an important center dedicated to keeping the memory of one of the country's most important problems alive. At the same time, it is a vivid monument to constructivism created by Konstantin Melnikov.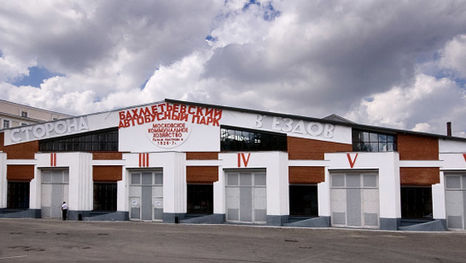 Bakhmetevsky Bus Garage, 1927, architect Konstantin Melnikov
The Tolerance Center is the largest Jewish museum in Europe, and in 2012 opened in Moscow in this historical building - the famous Bakhmetevsky Bus Garage, a masterpiece of Moscow constructivism built by Konstantin Melnikov in 1927. Not only the location it occupies, but the idea behind it makes the museum unique: it is interactive, and built around audiovisual technologies that permit visitors not only to learn about and see history, but to get a feel for it.

We recommend a visit to the Jewish Museum and Tolerance Center for all those who are interested in the history of the Jewish people both throughout the ages and in Russia. As part of the tour on Moscow religions and Jewish Moscow you and our guide will definitely stop by this museum.


Reader opinions Ratings: 2 (average 5 of 5)
Guided tours that include this sight
See all
In Moscow there is no "Jewish Quarter" or region, but Jews have a centuries-long history there, and you can start with this tour to get an understanding of it.
Read more