Jewish Moscow
In Moscow there is no "Jewish Quarter" or region, but Jews have a centuries-long history there, and you can start with this tour to get an understanding of it.
Moscow Choral Synagogue
Judaism has a long history in Moscow. Persecuted and living in harsh conditions, representatives of this faith tenaciously preserved their traditions, way of life, and culture. Despite centuries-long, deep-rooted antisemitism in Russia, raised to the level of government policy in certain time periods, Judaism did not disappear from the city, and the most accomplished representatives of the Jewish people are luminaries in Russian culture, science, and the arts.

During this tour, you will see the main Jewish sites in Moscow: synagogues, community centers, and the recently opened multimedia Jewish Museum and Tolerance Center. If desired, there are kosher restaurants and stores. In addition, you can learn about the brightest Jewish figures and their fates in Russia and the USSR.
Reader opinions Ratings: 2 (average 4.5 of 5)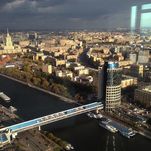 A sightseeing tour around Moscow, or, as we call it, a panoramic tour. This tour will allow you to see the main sights in Moscow in a short time frame (3-4 hours). This option is perferct...
Read more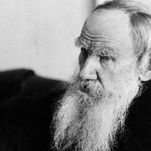 Moscow is a city of eminent writers. First of all, there are Leo Tolstoy, Anton Chekhov, Ivan Bunin, and Mikhail Bulgakov. Literary life in different eras is the subject of this tour.
Read more