Moscow Metro tour
A tour of the Moscow Metro has nothing to do with its intended purpose of transportation. Our guide will talk about the history of these "underground palaces," as they often call Moscow's metro station, and their architecture, history, and cultural symbols. The Moscow Metro guided tour in English, French, and other languages.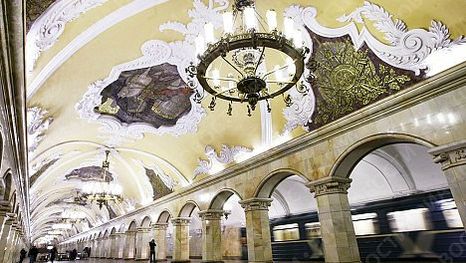 Komsomolskaya station of Moscow metro
The uncommonness of the Moscow Metro always attracts visitors to the city. The reasons are apparent – the Moscow Metro was only partially a means of transport. At the cultural and historical levels, it resolved other challenges.
Exactly how that is true is one of the aspects of this tour.
Reader opinions Ratings: 4 (average 5 of 5)