Bolshoi Theatre
Address:
1, Teatralnaya ploshad' sq,
The Bolshoi Theater remains a legend to this day. In addition to ballet and opera, it is now possible to visit its backstage as part of a special tour inside the Bolshoi Theater.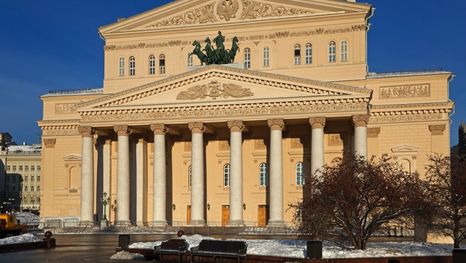 the Bolshoi Theatre, Moscow
One of the symbols of Moscow and Russia, it is famous throughout the world.

The present location of the theater is historical - even though initially it was called the Petrovsky Theater, it was on the banks of the Neglinka River (which has now been diverted into a collecting canal). The theater suffered repeated fires, including the fire of 1812, and its current appearance is closest to the latest architecture project by Albert Kavos.
The names of the greatest Russian composers go hand-in-hand with the Bolshoi Theater: P. Tchaikovsky, M. Mussorgsky, and N. Rimsky-Korsakov. Fyodor Shalyapin played the role of Boris Godunov. And in Soviet times, above all else, ballet stars performed here: Galina Ulanova, Marina Semenova, Maya Plisetskaya. After 6 years of renovations, the Bolshoi reopened its historical stage for spectators in 2011.

We also give guided tours throughout the wings of the Bolshoi Theater (Bolshoi Theatre Museum) on an individual basis, for groups of at least 6 people. This tour lets you see the theater through the eyes of its performers, and learn much about its behind-the-scenes life, costumes, and the rehearsal process. A private guided tour of Bolshoi Theatre backstage and museum is given in English, French, German, Spanish, Portuguese and other languages. It needs to be given approval by the theater.

Book the Bolshoi Theater backstage tour directly from our website
Reader opinions Ratings: 18 (average 4.2 of 5)
Guided tours that include this sight
See all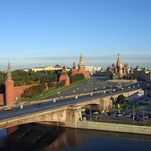 If you only have just a little time to get to know the city of Moscow, we suggest that you tour the most culturally significant sights in the city, and at the same time learn a lot of interesting...
Read more