Arbat street
Address:
Old Arbat Street (Stary Arbat), Smolenskaya metro station
One of the first pedestrian streets in Moscow, it saw Pushkin, Bunin, and Tolstoy in the flesh. It is the meeting place of all architectural styles in Moscow. And, no less important, there are the wonderful historic alleys and courtyards hidden from passers-by through small arches.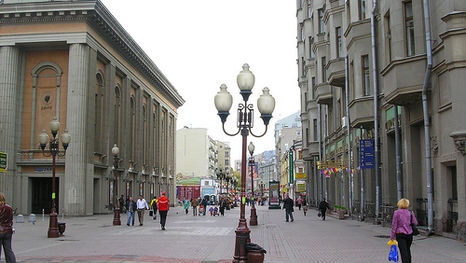 Old Arbat Street in Moscow
One of the city's regions richest in history and architecture, and a walk here will open up Moscow to you in all its variety: every architectural style (medieval, classicism, Art Nouveau, constructivism, Stalininst empire style), the history of great Muscovites (Pushkin, Tsvetaeva, Skryabin, Bulgakov), Russian holidays and cuisine, Moscow theaters.

The famous Praga (Prague) restaurant at the beginning of Arbat Street remembers guests like Anton Chekhov, Leo Tolstoy, and Ivan Bunin. Further along, you will "get acquainted with" many renowned Muscovites.

Moscow's diversity is reflected in Arbat sreet just like a mirror – by strolling through it, you will feel the city, and it will leave indelible memories.
Reader opinions Ratings: 212 (average 3.3 of 5)
Guided tours that include this sight
See all
We will show you the most varied facets of the city: history, artwork, architecture, and daily life. In only two days, you can become a genuine expert on the city.
Read more
This travel itinerary will let you see Moscow in different ways, both as a guest and as a local Muscovite, you will visit many places and learn a lot about Russian culture and life. The...
Read more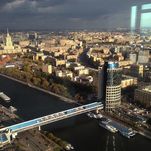 A sightseeing tour around Moscow, or, as we call it, a panoramic tour. This tour will allow you to see the main sights in Moscow in a short time frame (3-4 hours). This option is perferct...
Read more