Church of the Savior on Spilled Blood
Address:
2A, Canal Griboedov Embankment
This church was built in the place where Alexander II, who was the czar and a reformist, was mortally injured; he repealed serfdom in Russia. This cathedral is often compared to – and confused with – Saint Basil's Cathedral in Moscow.
Church of the Savior on Spilled Blood in Saint Petersburg
The cathedral contrasts starkly with the severe-looking cathedrals usually seen in Saint Petersburg, a European city that took its cue from completely different architectural styles. In this case, a project with so-called "Russian style" won the competition, as a result of which this Moscow "replica" appeared in Saint Petersburg.

However, an architectural analysis, and comparing it with Saint Basil's Cathedral, fairly quickly reveals that they have fundamental differences, and are only superficially similar (primarily in terms of their decoration).

A tour inside the cathedral is also interesting – the mosaics inside showcase evangelical subject matter.
Despite the fact that this cathedral was repeatedly in risk of being demolished in Soviet times (the cathedral was used as a morgue, and then as a warehouse for stage props), the building managed to survive, and is one of the most popular museums in Saint Petersburg.
Reader opinions Ratings: 11 (average 3.5 of 5)
Guided tours that include this sight
See all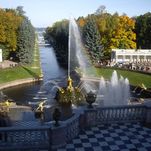 During this 4-day tour you will visit the most significant places inside and outside the city. After these 4 full days of excursions you will be able to call yourself a real expert on Russian art and...
Read more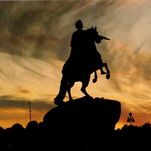 This guided tour is perfect for those in the city for the first time. It gives you an opportunity to see its most famous sights in just a few hours.
Read more