The Hermitage Museum guided tour (Winter Palace)
Address:
34, Dvortsovaya Naberezhnaya (Embankment)
The Hermitage is the most visited museum in Saint Petersburg. It is the absolute leader in terms of the number of visitors (3 million per year), and in terms of the size of the exhibition, comparable with the largest museums in Europe.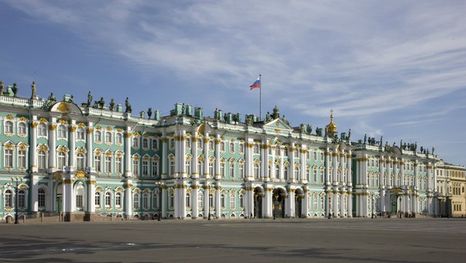 Hermitage Museum guided tour in Winter Palace (main collection), visit in English, French, Spanish, Portuguese, German
The exhibitions in the Winter Palace are so large that it is possible to keep coming here for far more than just one week.
In the Hermitage you can find the masterpieces of Leonardo da Vinci, Raphael, Rembrandt, Titian, van Dyck, Rubens, and Caravaggio. Nonetheless, there are rooms with applied arts, primitive art, objects of antiquity, and more.
We usually focus our attention on the paintings; this rich collection outdoes a lot of other European museums.
Our tour option of a general overview of the Hermitage is calculated to last 3-4 hours, but it can be adjusted in accordance with your personal preferences. For example, if you are a big art enthusiast, we can either spend a full day (8 hours with a lunch break) in the Hermitage, or come back to the museum several times (4 hours on the first day + 4 hours on the second day, etc).
It is also important to underline that we only use professional skip-the-line tickets to enter this museum, so with our guide you will never spend several hours waiting in line.
Reader opinions Ratings: 4 (average 4.5 of 5)
Guided tours that include this sight
See all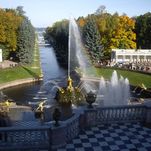 During this 4-day tour you will visit the most significant places inside and outside the city. After these 4 full days of excursions you will be able to call yourself a real expert on Russian art and...
Read more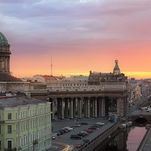 Here, you will find a brief list of sights typically mentioned in Saint Petersburg guidebooks. In our case, we suggest using this list as a base for your personalized itinerary. We provide...
Read more