Kazan Cathedral
Address:
25, Nevsky Prospekt ave.
Kazansky Cathedral in Saint Petersburg
This cathedral, built in the beginning of the 19th century as a sort of "replica" of the St. Peter's Basilica in Rome, primarily due to its massive colonnade.
One of the most prominent features of Nevsky Prospect, we visit this during the sightseeing tours.

This is a functioning cathedral where, if you are interested, you can attend an Eastern Orthodox church service. If it is a metropolitan cathedral today (meaning the main cathedral in Saint Petersburg), then in Soviet times it suffered the sad fate of being looted for whatever property the state wanted to acquire, and was even turned into a "Museum of Atheism" for almost 60 years. Nonetheless, the cathedral withstood this harsh treatment and continuous bombing during the blockade of Leningrad (you can see marks from the shell fragments on the columns).

A tour to Kazan Cathedral (or Kazanskiy Kafedralniy Sobor) is a must, and is included in most of our tour programs.
Reader opinions Ratings: 1 (average 2 of 5)
Guided tours that include this sight
See all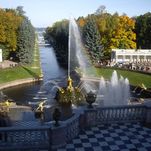 During this 4-day tour you will visit the most significant places inside and outside the city. After these 4 full days of excursions you will be able to call yourself a real expert on Russian art and...
Read more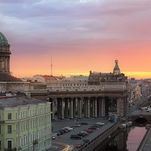 Here, you will find a brief list of sights typically mentioned in Saint Petersburg guidebooks. In our case, we suggest using this list as a base for your personalized itinerary. We provide...
Read more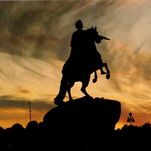 This guided tour is perfect for those in the city for the first time. It gives you an opportunity to see its most famous sights in just a few hours.
Read more