Saint Isaac's Cathedral
Address:
4, Isaakiyevskaya square
This is one of Saint Petersburg's calling cards, and helps shape its skyline. Its appearance contrasts sharply with traditional Russian religious architecture. The spectacular panoramic view from the colonnaded terrace (360-degree view) is the reward for those who climb up its 262 stairs.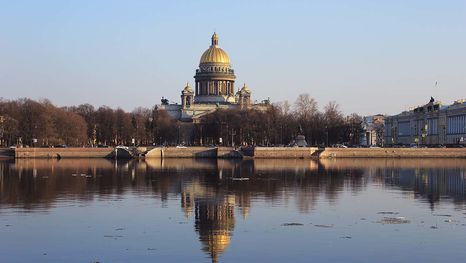 Saint Isaac's Cathedral in Saint Petersburg
A guided tour around Saint Isaac's Cathedral is a must when visiting downtown Saint Petersburg. The cathedral's history, architectural design, many sculptures and examples of bas-relief, and inside fixtures are all fascinating.

A trip up to the colonnaded terrace depends on how you are feeling – but there is scarcely anywhere else in Saint Petersburg where you will find such a good view.

In the 20th century it has, just like other cathedrals, lived through multiple losses and robberies, and by some miracle withstood the bombings that occurred during the blockage of Leningrad. It showcased Foucault's Pendulum for a long time, as well as other exhibits.
In 1990, church services resumed in the cathedral again.
Reader opinions Ratings: 1 (average 5 of 5)
Guided tours that include this sight
See all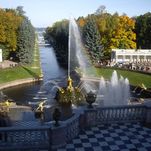 During this 4-day tour you will visit the most significant places inside and outside the city. After these 4 full days of excursions you will be able to call yourself a real expert on Russian art and...
Read more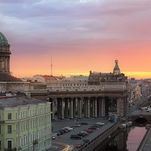 Here, you will find a brief list of sights typically mentioned in Saint Petersburg guidebooks. In our case, we suggest using this list as a base for your personalized itinerary. We provide...
Read more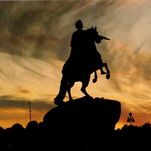 This guided tour is perfect for those in the city for the first time. It gives you an opportunity to see its most famous sights in just a few hours.
Read more