Smolny Cathedral and Smolny Convent of the Resurrection
Address:
1, Rastrelli street
Smolny Cathedral and Smolny Convent of the Resurrection in Saint Petersburg
This is one of the most outstanding cathedrals in Saint Petersburg, both in terms of its well-known appearance and architectural design. It was also built in the style of Elizabethan baroque. It became the central building that all the others revolved around in the ensemble of the Smolny Convent. Like many cathedrals, in Soviet times it was looted to a considerable degree, incurring losses to its property, and the monastery was shut down. The cathedral functioned as a warehouse for many years, and then a concert hall was opened up there. In 2009, services were resumed.

We recommend including a visit to the cathedral and monastery as part of an excursion through Saint Petersburg's architecture, including the general sightseeing tour.
Reader opinions Ratings: 7 (average 3.7 of 5)
Guided tours that include this sight
See all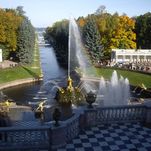 During this 4-day tour you will visit the most significant places inside and outside the city. After these 4 full days of excursions you will be able to call yourself a real expert on Russian art and...
Read more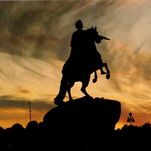 This guided tour is perfect for those in the city for the first time. It gives you an opportunity to see its most famous sights in just a few hours.
Read more