Soviet Saint Petersburg: Leningrad
A historical excursion throughout a complicated time in the city's history, which lived through a blockade and suffered enormous losses.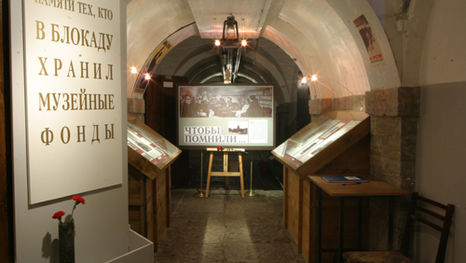 tour to the State Memorial Museum of Leningrad Defense and Blockade
Saint Petersburg is two cities rolled into one. One of them is a grandiose, Tsarist-era capital of the Russian empire, with canals and palaces, and the other is heroic, Soviet-era Leningrad, which started with a shot fired by the Cruiser Aurora in 1917 and has lived through so much, including a military blockade, and then lost its temporary name in 1991.

During a guided tour around the country's second-largest city, we will visit the KGB Museum (whose official name is the Museum of the History of Political Police). In this building, for more than fifty years the government political control agencies in the Russian empire and the Soviet Union had their headquarters. Even after this building was turned into a museum, for a long time the only people who had access to it were employees with Russia's internal security services. Here, we will see a special collection of artefacts related to propaganda and information wars, and declassified documents from the times of the Cold War. In addition, we will visit the apartment museum that belonged to Kirov, a true monument to the Stalin era. It is also possible to see here the everyday life of a Soviet Communist Party leader, perfectly preserved, and rare documents and photographs.

A tour to the State Memorial Museum of Leningrad Defense and Blockade is especially interesting. This museum is dedicated to the tragic pages in the city's history written in hunger, cold, and bombings over the course of 872 days. There are unique documents and evidence collected in the Blockade Museum, and getting to know them will doubtlessly interest anyone who is not indifferent to this time period's history.
Reader opinions Ratings: (average 0 of 5)