Museum-Apartment of Anna Akhmatova at the Fountain House
Address:
53, Liteyniy Prospect avenue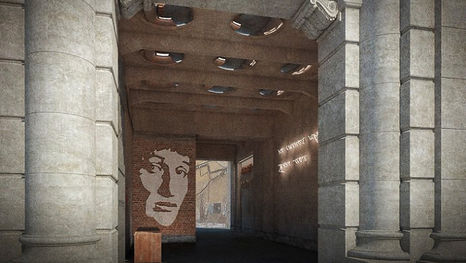 Museum-Apartment of Anna Akhmatova, Saint Petersburg
This is a very interesting museum, and one which will tell a lot about the life of this poet, who lived in difficult times that are embodied in her creativity and fate itself.
Akhmatova's first husband, the poet Nikolai Gumilev, was shot, and her son, the historian Lev Gumilev, was convicted several times, and sent to various labor camps.
Her second husband and the owner of this apartment, art historian Nikolai Punin, was also tried, convicted, and died in the camps.
Akhmatova herself miraculously escaped this fate, suffering through her expectations and efforts to get her relatives back, continuous losses from her closest circle, and being subjected to disgrace and persecution by the state.

After the war, she was barred from the Soviet Writers' Union, and was unable to publish. It is difficult to imagine that while Akhmatova found strength to continue to write during this entire time, becoming one of the greatest poets of the 20th century.

This apartment is also a museum that displays Soviet life thanks to its preserved interiors – to some extent, the Soviet intelligentsia dropped out of the public eye and migrated to their kitchens, the only place they could talk freely with their close friends.

The museum was opened in 1989, during the perestroika period, 23 years after her death. We recommend including this into the program for all those people who are interested in Russian history and culture.
Reader opinions Ratings: 9 (average 3.8 of 5)