Fabergé Museum in Saint Petersburg
Address:
21, Fontanka river Embankment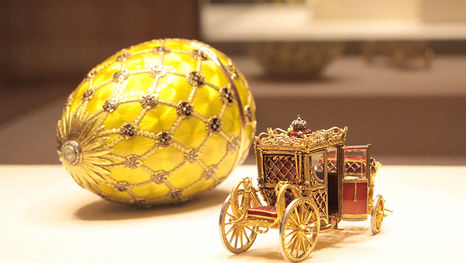 Fabergé Museum in Saint Petersburg
This is one of the news private museums in the city (opened in 2013), and its cornerstone is the collections of masterpieces by the renowned Russian jewelry craftsman, Carl Faberge, which was then acquired by a Russian fund in 2004. This is, first and foremost, the famous collection of Easter eggs that belonged to the Imperial family. Besides those, the collections contain interior design items, tableware, and various decorations.

The museum has special procedures governing visits and guided tours.
Reader opinions Ratings: 3 (average 3.7 of 5)