Saint Petersburg in 2 days
Russia's cultural capital is rich with various sights: cathedrals, museums, galleries, and palaces…If you have 2 days to get to know the city better, we wish to draw your attention to a program that puts together visits to places that represent the city's most significant landmarks.
First day: the main sights in Saint Petersburg
A panoramic tour
by car that will show you the face of Saint Petersburg: its famous palaces, riverbanks, bridges, canals, and everything that forms the inimitable silhouette of this city. This is the first step in the deeper journey you will take to getting to know the main masterpieces in Russia's Venice of the North.
After lunch
, getting to know the Winter Palace, which accommodates the city's main museum collection, the famous
Hermitage Museum
. Here, masterpieces from the world's painters have been collected together, and it is fairly hard to imagine a trip to Saint Petersburg without a visit here. Our guide will accompany you through the Winter Palace's main halls, and tell you about both the main and the most private paintings in the collection. The Hermitage is an enormous museum, and looking at the entire collection would take much more than one week. We will focus on the principal masterpieces.
Day 2: The expanses of Saint Petersburg
Morning – transfer to
Tsarskoye Selo (the town of Pushkin)
An excursion to this ensemble, made of parks and palaces, including a visit to the legendary Catherine Palace, including a visit to the famous
Amber Room
.
Lunch and returning to Saint Petersburg.
As an option: an extended stay with a trip to
Pavlovsk (5 kilometers from Pushkin).
After this program, you will know everything that is the most important to know about Saint Petersburg !
→All of the museum tickets are for tour professionals, so you will not have to stand in line to enter
→Transport : by car/minivan for the panoramic tour and trip to Tsarskoye Selo.
Saint Peterburg in 2 days - Program price
:
| | |
| --- | --- |
| Number of persons | Price per person (in euro) |
| 1 person | 570 € |
| 2 persons | 305 € |
| 3 persons | 217 € |
| 4 persons | 188 € |
| 5 persons | 158 € |
| 6 persons | 138 € |
| 6+ | on request |
INCLUDED :
- Saint Petersburg private guide for 2 days and all visits
- entrance tickets to all sights and museums (Catherine Palace, Hermitage etc.)
- car: for panoramic tour the 1 day and Tsarkoye Selo the 2nd
Reader opinions Ratings: 2 (average 4.5 of 5)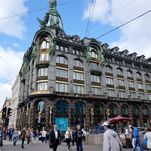 Saint Petersburg is Russia's cultural capital, and a city with a distinct atmosphere where there is definitely much worth looking at. Besides that, it is the city that tourists visit more frequently...
Read more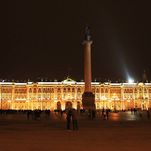 If you want to study Saint Petersburg in 3 days, to get to know the city's architecture better, and to learn more about the country's history and life in Russia, we want to draw your attention to a...
Read more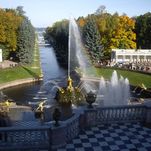 This program will show you everything and then some. You will visit the most significant places inside and outside the city, and get to know Russian art and culture.
Read more