Konstantin Melnikov
Address:
10 Krivoarbatsky Lane, Moscow
The main architect of Soviet avant-garde, Melnikov, gave Moscow and the world several masterpieces that it is still possible to find despite how the city's space has transformed.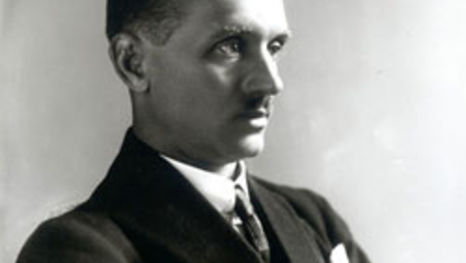 Russian architect Konstantin Melnikov
Konstantin Melnikov – (1890-1974) is an icon of Soviet avant-garde. He was famous for the independence of his creative language and his bold experiments with form. His Soviet pavilion made out of wood and glass at the World Exhibition in Paris in 1925 garnered him world recognition (and, after this, the pavilion was recognized by the young Soviet state), his Rusakov Workers' Club is featured in all books on Soviet avant-garde, and the architect's own house in Krivoarbatsky Lane, from 1929, to this day seems as if it is too modern, with its cylindrical walls pierced by dozens of hexagonal windows.

You can learn more about the creativity of one of the grandest dreamers of his time, and get to know his buildings in Moscow (from garages to workers' clubs to projects that never materialized) as part of our tour through Moscow constructivism.
Reader opinions Ratings: 1 (average 5 of 5)
Guided tours that include this sight
See all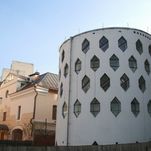 This architectural style almost became the main one in Moscow, officially adopted by the young Soviet state. However, Stalin then radically changed his own architecture policy. Nonetheless, for...
Read more