Alexey Shchusev
An architect with an incredible destiny, he started with religious architecture (the Intercession Cathedral of the Marfo-Mariinsky Convent), shortly thereafter designed the "atheistic" Lenin's Mausoleum, and subsequently many ostentatious buildings in the Stalin Empire style.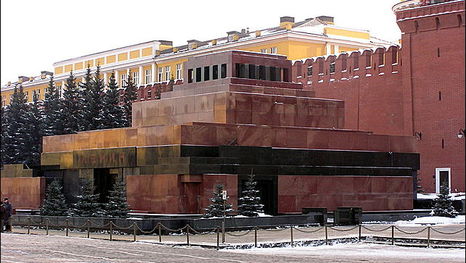 Lenin's Mausoleum on Red Square designed by Alexei Shchusev
Alexey Shchusev (1873-1949)
A scholar of architecture, who tried his hand at all possible styles.
Before the revolution, he renovated and built churches, and after 1917 he erected hotels and ministries in the constructivist style that was in vogue back then (a style that is aesthetically related to the German Bauhaus school and the Dutch De Stijl movement).

When Stalin came to power, avant-garde fell out of favor, and Shchusev was in charge of the school that absorbed classical, baroque, and gothic architectural elements. In common language, this is called "Stalinism." Shchusev created a wide variety of buildings.
Lenin's Mausoleum on Red Square, Komsomolskaya Station in the metro, and Kazansky Railway Station are all particularly interesting. We should note that the State Architecture Museum is named in honor of Alexey Shchusev.
Reader opinions Ratings: (average 0 of 5)