Mariinsky Theater
Address:
1, Teatralnaya Ploshad sq.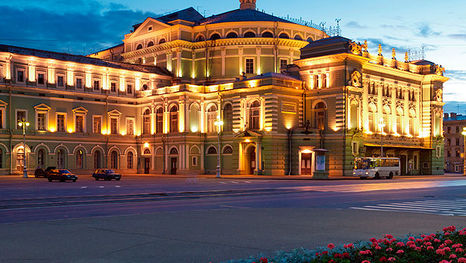 Mariinsky Theater in Saint Petersburg, historical building (main scene)
Founded as the "Bolshoi Theater" in the 18
th
century (not to be confused with the
Bolshoi Theater in Moscow
), it was then renamed the
Mariinsky Theater
.
It is the most famous and most frequently visited opera and ballet theater in Saint Petersburg.
It is composed of 2 buildings – the historical one (from the middle of the 19
th
century) and the new one, which was opened in 2013 under the management of the current theater director,
Valeriy Gergiev
. The second building has brought a lot of criticism from the public in St. Petersburg due to its architectural design.
Mariinsky Theater website for buying tickets online:
https://www.mariinsky.ru/en/playbill/playbill
If you need our assistance don't hesitate to address this request to us.
Reader opinions Ratings: (average 0 of 5)