Sergiyev Posad - The Trinity Lavra of St. Sergius monastery
A guided tour to the "Eastern Orthodox Vatican" will allow you to see a unique architectural ensemble that is very important for Russian Christians. It is also an excellent opportunity to leave Moscow and explore Russian rural area.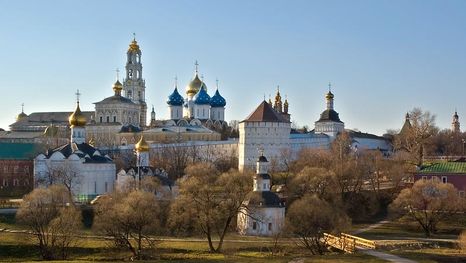 Guided tour to Sergiyev Posad - The Trinity Lavra of St. Sergius monastery
The Trinity Lavra of St. Sergius is one of Russia's four main monasteries, and a famous pilgrimage site.

Its history is closely linked with the history of Russia. In Sergiyev Posad, Russian princes received blessings before leading campaigns against the enemy, townspeople took cover during raids, patriarchs were ordained, and tsars prayed. The monastery complex started to take shape thanks to St. Sergius of Radonezh, who founded a church here in the name of the Holy Trinity in the 14th century. This is where Andrey Rublev painted the famous "Holy Trinity" icon for the iconostasis of the Trinity Church.

A visit to the monastery gives you a unique opportunity to get to know the real antiquity, since even the "new" buildings date from the 18th century. You will see the well-balanced architectural ensemble of the monastery, the iconostases that are very well preserved, and a marvelous collection of Russian icons.
Reader opinions Ratings: 4 (average 4.5 of 5)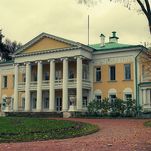 Lenin's last house, shrouded in mystery and legends about the life of the world proletariat's leader.
Read more