Ivan the Great Bell Tower
Address:
Cathedral Square of Moscow Kremlin
Many say that it is a pioneer in high-rise construction in Moscow. In this sense, it is the precursor to Stalin's skyscrapers and the high-rise buildings in Moscow City.
Ivan the Great Bell Tower (Moscow Kremlin)
The Ivan the Great Bell Tower (1590, built by Bon Fryazin) is the Kremlin's first high-rise building, and Moscow's back then, built by Italian architect Bon Fryazin in honor of Prince Ivan III the Great.
The bell tower was built and rebuilt anew over the course of 100 years; at the start of the 17th century, it was already 81 meters in height.

The ensemble of the bell tower and church lived through a lot, including being blown up on Napoleon's orders as he was leaving Moscow. The bell tower withstood the blast, and the church was rebuilt.
Reader opinions Ratings: (average 0 of 5)
Guided tours that include this sight
See all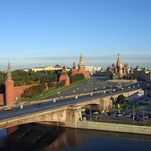 If you only have just a little time to get to know the city of Moscow, we suggest that you tour the most culturally significant sights in the city, and at the same time learn a lot of interesting...
Read more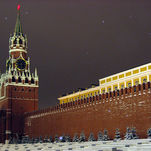 The Kremlin with its famous cathedrals and churches on Cathedral Square and Armoury Chamber is the most popular museum among the tourists in Moscow. Despite the...
Read more