Cathedral of the Assumption (Dormition) of Moscow Kremlin
Address:
Cathedral Square of Moscow Kremlin
We will definitely visit this, the Kremlin's main cathedral, during a tour of the Kremlin's premises.
Cathedral of the Assumption of Moscow Kremlin
The Cathedral of the Assumption (Uspensky in Russian), 1479, architect Aristotele Fioravanti, was the main cathedral in Russia before the Cathedral of Christ the Savior was constructed; it is an example of outstanding work performed by Italian architects in Moscow.
It is one of Moscow's oldest buildings in terms of preserving its original appearance.
The role of the cathedral in the country's history is enormous; here, rulers were crowned as czars, and church hierarchs elevated in rank. The church also has one of the oldest necropolises.
Reader opinions Ratings: (average 0 of 5)
Guided tours that include this sight
See all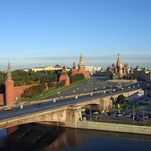 If you only have just a little time to get to know the city of Moscow, we suggest that you tour the most culturally significant sights in the city, and at the same time learn a lot of interesting...
Read more
Four days in Moscow is long enough to study the city from A to Z, from the famous must-see sights to the unusual and unique ones that tourists rarely visit.
Read more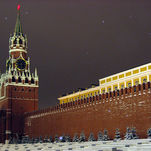 The Kremlin with its famous cathedrals and churches on Cathedral Square and Armoury Chamber is the most popular museum among the tourists in Moscow. Despite the...
Read more